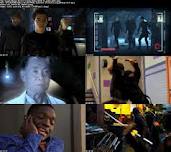 The Ishina are a gang that goes back to past generations of the Fukanaga family. The Fukanaga has a lot of history with the gang. Like Hologramps's twin brother (only diffrence is the scar that the Owen first notice) is the leader. It is unknown who is the following member of the clan. Below are the following ninjas either hinted or known for sure:
Quotes
Ishina:The floating sword will be ours!
Trivia
The ninja that go against Connor's rule; Conner almost threw him off the roof
Mike learns about The Ishina.
Owen sets up Mike and Amanda's first date.
Ad blocker interference detected!
Wikia is a free-to-use site that makes money from advertising. We have a modified experience for viewers using ad blockers

Wikia is not accessible if you've made further modifications. Remove the custom ad blocker rule(s) and the page will load as expected.